Information Technology Infrastructure Engineer
Fonction
An IT Infrastructure Engineer permanent role within our dynamic & multi-cultural environment. In this role, you will be reporting to the Head IT and be responsible for:
IT infrastructure hardware and software operation, configuration, maintenance, disaster recovery, and incident response. IT infrastructure includes but not limited to IT Room facilities, networks, hosts/servers, storages, and telecommunications.

IT security implementation includes but not limited to penetration test, vulnerability scan and patching, NAC-endpoint protection, anti-virus processing, data protection, and access control.

Liaise with IT suppliers or manufacturers for IT infrastructure professional support.

Assist in other IT technical and administrative tasks.
Profil
Computer science bachelor or above degrees.

At least three years working experiences in network and server operation and maintenance.

Solid knowledge of network device and Windows server or virtual machine configurations.

CCNP or above certificate holder preferred.

Excellent analytical and problem solving skills.

Excellent English language skills
Lieu
Luxembourg
Date de publication
02.10.2019
Personne à contacter
Equipe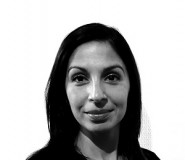 Alertes email
Créez une alerte email et recevez les nouvelles offres d'emploi par email ou SMS.