Middle Officer - processing securities and OTC trades
Fonction
The role is a great opportunity to be working as part of a collaborative and experienced team with a focus on capital markets. The company provides an excellent platform to continue learning with ability to grow your career for the long term.
The candidate will be an English speaker working in the Middle Office team in Luxembourg or Cyprus processing securities and OTC trades like Options (single stock, index, forex, swaptions), TRS, CFD, Futures, with the aim being to provide support to the investment team for any product traded.
The candidate will support the Front Office to provide oversight and operational support for all capital markets instruments and activities carried out by the company.
Develop, maintain, and update relevant investment databases, models, and reports.
Finally, the candidate will be responsible for the investigation and resolution of any trade discrepancies and variations in portfolio reconciliations in collaboration with other ancillary teams and as necessary senior management.
• Pre trade and post trade control on daily trading activity
• Validation of the daily activity of the capital market transactions, in timely and accurate manner
• Review all derivative trades and validate the ISDA paper confirmations provided by banks
• Perform regular reconciliations on activity, positions, and cash, with the custody banks
• Assist in booking new trades from term sheets obtained from banking counterparts
• Coordinate with Front and Back Office, and liaise with banking counterparts to resolve any post trade or settlement issues
• Assist in resolving trade discrepancies caused from trade failures, breaks, etc
• Assist the investment team in providing them with the key reports and information on daily basis
• Review and confirm all Trading Desk operating & brokerage fees on a monthly basis
• Assist the CFO to support, test, and improve on IT tools' functionality and internal processes.
• Maintain integrity and confidentiality of all trade related data.
Profil
• Team worker and committed, strong analytical skills, highly motivated and eager to evolve within a family office environment with good communication skills;
• Fluent English speaker mandatory (other languages are a plus)
• Strong academic background (Master degree)
• Minimum 3 to 5 years in a similar MO function within a reputable bank or hedge fund
• Strong technical knowledge of derivative products
• Knowledge ISDA documentation
• Advanced knowledge of Bloomberg (the Bloomberg options tools)
• Advanced knowledge in excel (VBA is a plus)
• Knowledge of EMIR reporting is also a plus
Date de publication
31.05.2022
Personne à contacter
Equipe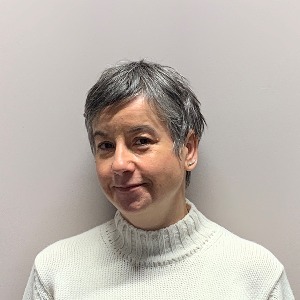 Alertes email
Créez une alerte email et recevez les nouvelles offres d'emploi par email ou SMS.