Senior Credit Risk Analyst
Fonction
As Senior Credit risk analyst you will provide independent credit opinions on new standard and structured loans operations received from the front office and monitoring functions in the Bank. S/he will have responsibility for monitoring the credit quality of the portfolio of corporate loans and counterparts, in accordance with the Bank's guidelines and procedures. The role also involves review of legal documentation and contributions to internal rating process and credit risk policies and procedures.
Assessing credit risk, formulating independent opinions and recommendations on new debt operations, validating counterpart ratings and credit limits;

Extensively collaborating with other team members and relevant departments, and providing advice and solutions to mitigate credit risks in the transactions;

Reviewing legal documentation from a credit risk standpoint;

Proposing security/collateral requirements for new operations/transactions and coordinating any credit risk related contractual amendments;

Maintaining compliance with limits for counterparts, sectors and specific types of transactions;

Closely following/anticipating developments/trends in the bank portfolio and proactively reporting to the CRO;

Check the quality and correctness of credit risk related information/data input into various IT systems;

Deal with credit risk related enquiries from within the Bank and provide solutions;

Provide guidance to more junior staff in the execution of credit risk processes;

Contribute to developing and improving procedures, support and control systems, IT systems, methodologies and working tools;

Proactively advise and present recommendations on complex credit risk issues and related policy initiatives for credit risk management;

Assist the CRO in the communication with external regulators and auditors;
Profil
Minimum 10-15 years of relevant professional experience in corporate credit risk assessment gained from working in International Corporate Finance/Investment Banking.

Familiar with financial markets, financing and risk mitigating structures.

Familiarity with legal documentation and risk issues, including LMA and bond documentation, ISDAs, CSAs, netting, and credit mitigating features.

Excellent interpersonal and communication skills.

Analytical, quantitative and problem solving skills.

High attention to detail.

Drives a culture of risk management and mitigation.

Identifies and escalates significant risks and incidents.

Risk management mind-set.

Ability to grasp complex issues quickly, interpret information and communicate issues effectively.

Ability to challenge current practice and initiative to suggest new ways of working.

Ability to work in a team based environment and to interface with all levels of employees.
Lieu
Luxembourg
Date de publication
03.06.2020
Personne à contacter
Equipe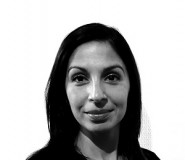 Alertes email
Créez une alerte email et recevez les nouvelles offres d'emploi par email ou SMS.