Senior Fund Accountant PE/RE German Speaking
Fonction
Your role will encompass all facets of the calculation/review of net asset values on a variety of complex PERE funds;

Accounting/Review of accounting of PERE funds which hold a diverse portfolio of investments. This involves understanding and being responsible for keeping books and records and for timely and accurate recording of transactions for complex structures;

Calculation of net asset value of funds on a quarterly/semi-annual and annual basis which will include the preparation of reporting packs under relevant GAAP such as LUXGAAP, IFRS or USGAAP;

Reporting to and communicating with investment managers and other relevant parties;

Assist in the preparation/review of financial statements for audit purposes;

Taking ownership for all elements of a funds reporting cycle from review and interpretation of fund governing documentation, through to day to day accounting tasks, the production of quarterly reporting and net asset values and annual financial statements.
Profil
You have an accountancy or business administration qualification;

You have between 3 and 5 years of experience in a fund accounting position (preferably within asset management groups in Luxembourg);

Experience in accounting for Private Equity/Real Estate funds, Holdings Companies, SPV's etc. in Luxembourg is an advantage;

You have a knowledge of various accounting standards and principals (LUXGAAP, and ideally also IFRS or USGAAP);

You have a knowledge of the regulatory regulations pertaining to Alternative funds such as RAIF, knowledge of AIFM regulation;

You must have an excellent command of German and English.

You have a working knowledge of MS Office including mastering Excel;
Lieu
Luxembourg
Date de publication
26.06.2019
Personne à contacter
Equipe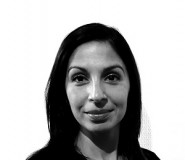 Alertes email
Créez une alerte email et recevez les nouvelles offres d'emploi par email ou SMS.